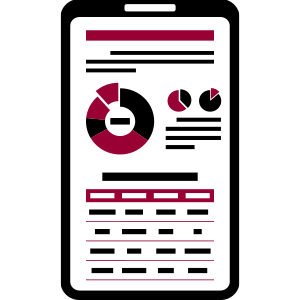 Payroll Services
Our Payroll Services include the following:
Let us eliminate the tedious chore of paying your employees. We make it so easy with our personalized payroll service.
We provide full service payroll that includes all payroll tax filings and payments, employee direct deposit, and secure portals so your employees can have their pay stubs and W-2's when needed.
No more constant deductions from your bank account for "payroll, taxes and fees", we do not escrow your payroll taxes so you know by looking at your bank statement what was paid to the various taxing agencies individually and the money is not deducted from your account until the tax is due.
We are readily available to answer any questions or problems you may have regarding your employees and their pay.
Our Payroll Services are a great complement to our Monthly Business Accounting Services. When you have us preparing your payroll and maintaining your accounting records all of your information is in one place and very easy to manage.
Looking for payroll services? Contact us today to request your consultation!
Ready To Get Started?
We offer a free 15-minute phone consultation to understand your needs and develop a game plan that will help you. If you are interested, please call our office or send us an email!
We look forward to working with you in all of your accounting, tax and payroll needs.
---
Follow Us Online
---
Get Directions