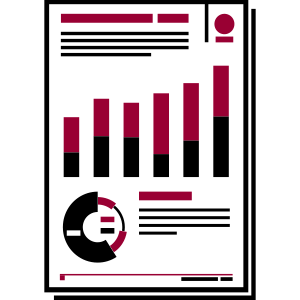 Accounting Services
Our Monthly Business Accounting Services includes the following:
Accounting Services
Tax Planning & Preparation
Strategic Planning and Consulting
Our monthly business accounting services will help business owners in handling the accounting work that comes along with owning your business. We will make the transition from managing and organizing your accounting records easy and fast so that you can focus on your business. Here is how the transition will work:
Let's get you organized by looking at your current financial statements and tax returns and get to know you and your goals.
Schedule a strategy meeting where we will get to know you and your goals. During the strategy meeting we will recommend immediate changes to your current business organization or tax structure develop a strategy for short term and long-term business growth. We will also explain the monthly reporting procedures and introduce our staff that will be helping you each month.
After the first few months of reporting we will have a phone conversation to discuss our financial statements and assess the following items:

Tax Strategy
Owner Compensation Analysis
Deduction Finder
Financial Services Review
Record Keeping Evaluation
Tax Projection
Entity Analysis
Financial Statement Review

Once the reporting process is in place and the above is discussed we move into Proactive Monitoring. This includes our record keeping support, monthly review of your financial statements, and guidance and support for any issues that may arise with your business.
Tax Planning is the next step. We will call you to go over your current tax situation based on the financial statements. We will offer suggestions that can be implemented before the end of the year to avoid any unwanted tax surprises. We will provide to you a detailed tax planning checklist to assist you in implementing our recommendations.
Tax Time is here – we will prepare timely business income tax returns in February, personal income tax returns in March, review, plan and finalize in April.
Enjoy the weather!!
Adding our payroll services to the Small Business Accounting package just makes sense. All your records are in one place and the payroll reporting is readily available and included in your monthly financial statements. Our payroll services are easy, flexible, and transparent. We do not escrow your money to pay future taxes or deduct from your bank account with the memo "payroll taxes". You pay the taxing authorities directly so you have record of the payments – we will just initiate the payments. We offer direct deposit, secure portals for employee checks and W-2's and we are easy to contact!!! Adding our payroll services to your monthly accounting service package will eliminate the payroll headaches and notices that go along with trying to do it on your own.
Looking for accounting services? Contact us today to request your consultation!
Ready To Get Started?
We offer a free 15-minute phone consultation to understand your needs and develop a game plan that will help you. If you are interested, please call our office or send us an email!
We look forward to working with you in all of your accounting, tax and payroll needs.
---
Follow Us Online
---
Get Directions